If you lose connection to the screening, you may get a page that looks like this: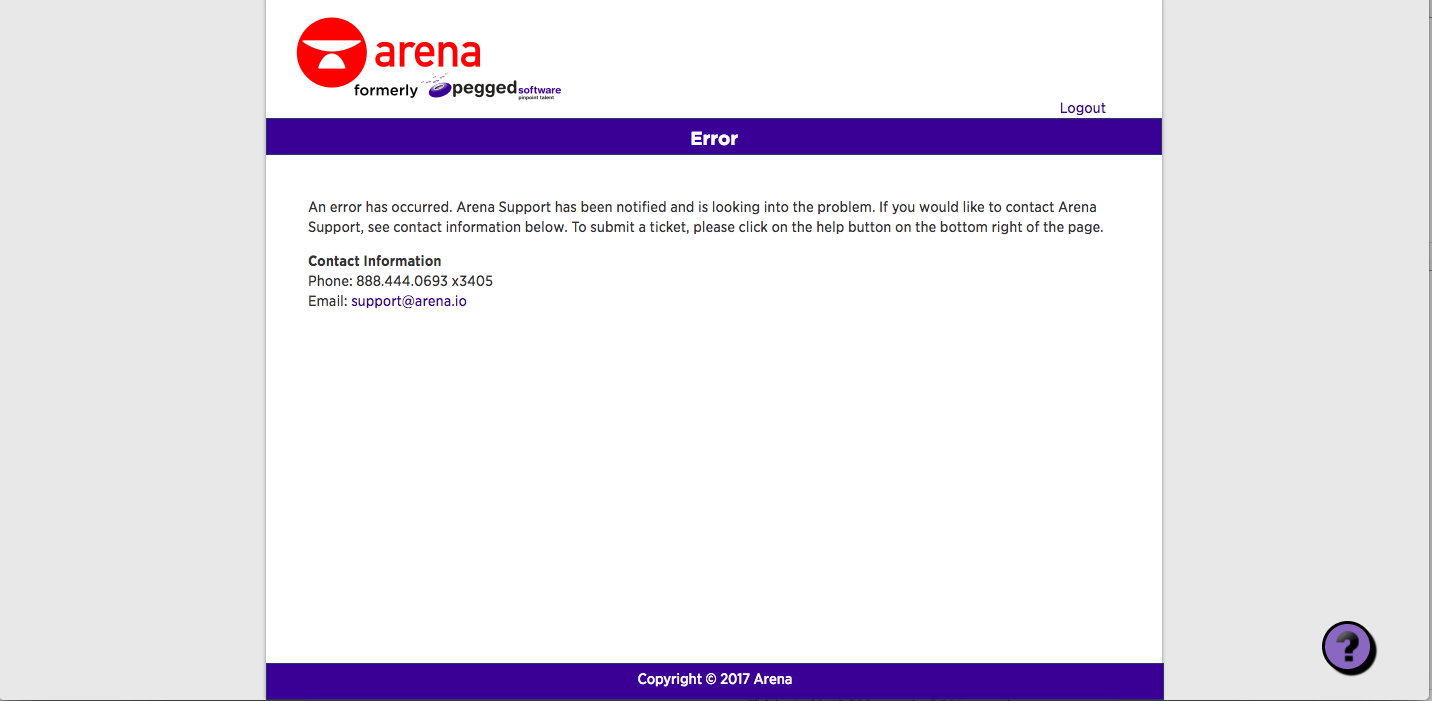 An error has occurred. Arena Support has been notified and is looking into the problem. If you would like to contact Arena Support, see contact information below.
 Please try to:
Close the error page

Go back to the email that you initially received with the link to the Arena screening and click the link again. The link will take you back where you left off in the screening. Your previous answers have been saved. If you click the link and are taken to the same error page, please contact us (see page for information).